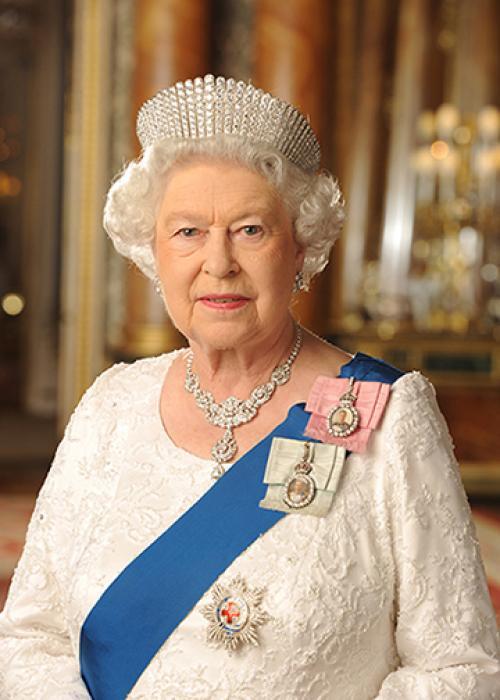 HM Queen Elizabeth II (1926 - 2022)
It is with the greatest sadness that Fowey Town Council has learned of the death of Her Majesty, Queen Elizabeth II.

On this sad occasion, the Town Councillors on behalf of the community would like to express their deepest condolences to all members of the Royal Family.
Welcome to the Fowey Town Council Website
Council Meetings & Events
Council, 19th October 2022 @ 7pm in Fowey Town Hall. Open to the public.
Planning, 21st September 2022 @ 6.30pm in Fowey Town Hall. Open to the public
Please be advised that Fowey Town Council is only a consultee in the planning process, the Planning Authority for Cornwall is Cornwall Council. It is Cornwall Council that ultimately makes decisions in the process, often using delegated powers to the officer dealing with the application. Anybody wishing to comment on a planning application should do so on the Cornwall Council planning portal and also via email or hard copy to the Town Clerk, Colcerrow Farm, Par, PL24 2RZ or at sallyvincent957@btinternet.com. Members of the public are welcome to attend FTC planning meetings and express their views during the part of the meeting that allows public participation. It is important to remember, however, that the FTC planning committee can only consider material planning reasons in reaching decisions. These material considerations can be found on the Cornwall Council planning portal.
Fowey Environmental Growth Plan

For more information about this initiative contact the Chairman of the Environment Committee, Cllr Lynn Simms, at lynnsimms2003@yahoo.com
Road Closure
From 1st May 2022 and until 30th September 2022 there will be a 24 hour road closure of Trafalgar Square, Town Quay, Market Street and Webb Street. Cornwall Council will be putting up signage to warn motorists not to enter. However, authorised vehicles will continue to have the right of access and these include emergency vehicles and people with permits who have an valid exemption from the Town Council to enter the Town Quay. This means that the roads must not be blocked for any reason that prevents this legal right of vehicular access.
Whilst the Town Council has obtained this closure to make the quay area more user-friendly, it should be noted that it is Cornwall Council and Devon & Cornwall Police and not Fowey Town Council who are responsible for ensuring compliance on the highway areas of Trafalgar Square, Webb Street and Market Street. Fowey Town Council will be monitoring the quay and it is sincerely hoped that everybody will be able to continue to safely use this unique space.
Town Quay Toilets
The Town Quay toilets are open and are being constantly monitored to ensure they are compliant with the FTC risk assessment in respect of any current Covid-19 restrictions. If you need to use the facilities please ensure that you leave them clean, that you wash your hands and you respect other people's space..
Public Footpaths
Please give other walkers the courtesy of space when you are using the footpaths (PRoW's), the pandemic is still with us.
Town Hall Bookings
If you wish to book the hall please email the Town Clerk on sallyvincent957@btinternet.com
Emergency Contact
Town Hall/Aquarium/Town Quay Toilets - Mr Russell Maclaren Tel: 01726 834493 or 07759246894
Permit Parking
The Town Council now has a limited number of permit parking spaces at Squires Field. Priority for allocation will be for businesses in the parish and people on the Fowey Electoral Register. The cost will be £1 per day, plus vat, payable annually in advance. The income generated will be used towards the day to day running costs of the whole of the Squires Field complex, which are significant. The devolution of assets from Cornwall Council, whilst welcome in many ways, is placing a significant burden on the council tax payers of Fowey and FTC hopes that levying this small charge will go some way to offsetting this and at the same time support our local businesses and residents by offering guaranteed parking when, as we all know, it is at a premium throughout the town, particularly in the summer months.
Any qualifying person wishing to secure a space should contact the Town Clerk at sallyvincent957@btinternet.com to have their name added to the waiting list.
St Catherine's Parade

Any questions should be directed to countryside@cormacltd.co.uk
Fowey Town Masterplan
Fowey has been awarded £40,000.00 Town Vitality funding by Cornwall Council, which is aimed at supporting Cornish towns in the revitalisation of their town centres and High Streets. Although the Town Council holds and accounts for the funds, the project must be led by a Town Team and for us in Fowey this is Fowey Harbour Commissioners, Fowey Town Forum, Fowey Chamber of Commerce, Fowey Town Council and Cornwall Councillor Andy Virr. Stage 1 of the consultation process and Stage 2, Fowey Thinks, both under the control of David Orr Consultancy, have now been completed. Stage 3, Fowey Dreams, is now out for consultation. https://app.placechangers.co.uk/s/s/272
The 'Masterplan' project has been funded by a government grant that cannot be used for any other purpose except to fund an independent consultation aimed at regenerating town centres. The project cannot be led by the Town Council, rather it must be led by a Town Team, which in our case is Fowey Harbour Commissioners, Fowey Forum, Fowey Chamber of Commerce, Cllr Andy Virr and FTC. The very tight timescales surrounding the project are also dictated by the terms of the grant and David Orr Consultancy has had no choice but to work within them.
The current consultation is on ideas put together by David Orr Consultancy and is aimed at getting residents and business owners reactions to various scenario's. Nothing contained in the documentation is a firm proposal at this stage and if anything were to be progressed in the future it is envisaged further consultation on more detailed proposals will take place. It is unfortunate that speculation on social media has resulted in inaccurate information being spread around and causing distress to some residents and businesses.
In respect of limited pedestrianisation, if it did receive support going forward, there would certainly be no restrictions placed on residents/emergency vehicles etc. accessing their properties/vehicles/homes. If such a scheme was progressed a permit system could well be the answer but, as has already been explained, nothing is a firm proposal at this stage.
In respect of decisions on some aspects of the plan, if any are made in the future, land ownership would clearly come into play. Whitehouse and Caffa Mill slipway/boat storage would ultimately be a matter for the Harbour Commissioners and Webb Street/Market Street parking would be considered by FTC. Clearly nobody knows what the future holds but historically FTC has been very supportive of business parking in Webb Street and Market Street. It is of particular note that the cost of parking in these areas has been kept to a minimum specifically to support local businesses, with the vast majority of the income going directly to Cornwall Council in business rates.
The issue of waste is one area where, as people will be aware, there are ongoing problems in Webb Street Car Park. The Fire Service has inspected the area (not at the behest of FTC) and has advised that the bins stored there constitute a serious fire risk and should be removed. FTC tried to address this by installing the licensed binstores but unfortunately the Fire Service revisited and ruled that they must be removed as they constituted an increased fire risk. FTC then had no option but to tell businesses that the bins must be removed, which has clearly not happened. How the Councillors will address this issue in the future I have no idea, but our Risk Assessment states that the bins are not sited there with the permission of FTC.
Celebrate your Wedding, Birthday or Special Event in the Town Hall. We now have a Licence to hold civil ceremonies in the Hall and this includes not only weddings but also naming ceremonies, renewal of vows and other similar ceremonies.
About Fowey

Welcome to the Ancient Town and Port of Fowey which is situated on the south coast of Cornwall, at the mouth of the Fowey river about 20 miles west of Plymouth, and 5 miles east of St Austell.
With a population of around 1800, which swells during the summer months accommodating visitors, Fowey is a busy port exporting china clay all year round and welcoming cruise liners during the tourist season, as well as being a popular yachting harbour. In May the town is the backdrop for the Fowey Festival of Words and Music. August heralds Fowey Royal Regatta which is always held in the third week of August and our Christmas Market weekend, held at the beginning of December, grows in popularity year on year.
In local government terms, Fowey is a civil parish with a town council and a Mayor. Besides the town, the parish includes the coastal area between the mouth of the River Fowey and St Austell Bay, including Gribben Head and the smaller settlements of Menabilly, Polkerris, Polmear and Newtown.
The parish of Fowey lies within the St Austell and Newquay constituency of the United Kingdom Parliament, and the South West England constituency of the European Parliament.